February might be the shortest month of the year, but despite having a few days less my February still brought about my discovery of some things that are now most definitely making my favorites list.
Beauty Favorites
NARS Lipgloss in Super Orgasm- Yeah..I know the name is a little ridiculous, however this color is fantastic!   This gloss is a beautiful peachy pink color complete with a little bit of gold glitter that gives your lips a little something extra. I've had this in my collection for a long time and recently rediscovered just how much I loved it.  It's a bit of a splurge at $25, but it's a great gloss if you want to feel a little bit luxe while still feeling natural. 
2. Bare Minerals Well Rested- Bare Minerals has been a trusted brand among beauty enthusiasts for quite some time.  While their foundation has not been quite as full coverage as I've needed as of late (although my skin seems like it might be on the mend thanks to a new beauty discovery..stay tuned for more info on that once I decide how much I'm loving it) their concealer in "Well-rested" has been a repurchase 4 times over for me so far and will continue to be.  This is a yellow toned concealer made for masking those dark circles under your eyes.  I have some crazy dark circle problems, and this product really does help hide them.  I use it over my MAC concealer (which I favorited last month) on full makeup days, but even on no makeup days I will just use this lovely concealer for my eye area.  It just makes me look brighter, more awake, and boosts my confidence up big time.  
Foreo Luni Mini- This little face cleaning device is a wonderful thing.  I've used it religiously morning and night and I think that might be part of the reason my skin is clearing up (along with the different products I'm using).  I won't go into many details about it because you can check out the in depth blog post I wrote on this little baby a while back.  A few reasons I'm loving this: My skin feels great, it's tinier than the Clairsonic, and its been two and a half months since the last time I charged it.  Yup..300 uses out of a single charge.  Love it!
Fitness Favorites
Polar Ft7 Heart Rate Monitor- This is one of the things I have wanted for quite some times (not necessarily this model, but a heart rate monitor in general) and since I've gotten it I have noticed an increase in my workout output, which is exactly what I had hoped would happen.   I basically just use it to see my heart rate so I can set my goal of where I want to keep it and my calories burned in my workout.  This bad boy has a bunch of in depth features that I haven't even looked into yet…and probably should.  Even if I don't, just being able to watch the numbers as I workout, be it in Zumba or on the elliptical, has helped me to work a bt harder, a bit stronger and a bit longer.  This was another little push to get back in the game, and it is working well so far.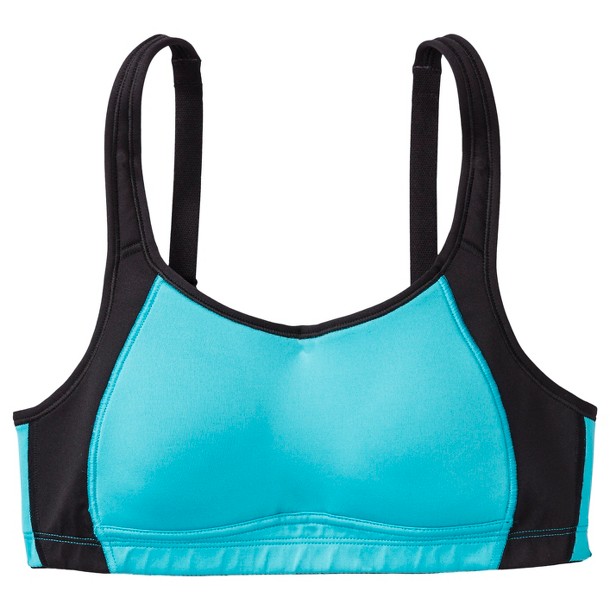 C9 by Champion High Support Sports Bra- I have been in the market for new sports bras for quite some time, but since I have a specific requirement it was quite difficult for me to find what I needed.  Since my arms don't exactly work well, I can't reach behind my back to do a regular bra closure if it can't be flipped around the front (for my normal bras I clip them in front then swing them around before putting my arms in the straps..you can't do that with racer backs), so I need sports bras that are non-racer back.  I finally found great ones, at Target, of all places.  These have the straps and back closure I need, great support, they look nice, and are only $22 each, which is a bargain for a quality sports bra!  I bought one when Erik and I were out and promptly went back to Target a week later and bought 2 more.  They're definitely worth the price.
Lifestyle Favorites
Cinnabon K-cups- There is nothing that isn't flat out awesome about these beautiful k-cups of joy!  Combined with the Cinnabon creamer I found from International Delights, these make me actually look forward to getting out of bed in the morning.  My beautiful cup of coffee actually smells like Cinnabon, and instead of costing me the 24 Points Plus that one of the cinnamon rolls would, this cup costs me 1 Point, and that's only because of the creamer.  Without the creamer, this K-cup is 0 Points and 100% satisfying.  These make the mornings easier.  I've only found them on the Keurig website, but if you've spotted them somewhere else please let me know.  Fan-freaking-tastic!
Bath and Body Works  Chocolate Candle-  I absolutely adore the 3-wick candles from Bath and Body Works.  They've always been my favorite; they burn cleanly, they look pretty, they smell heavenly, and if you're patient you can usually get them for a really awesome price when they're on sale.  I know the mint chocolate one is a winter scent, but since I'm busy still burning through some of my holiday candles, this is what has been burning in my place the last week or so and I'm loving it!  If you like the smell of mint chocolate you will love this.  Walking into a room after this has been burning is a relaxing, rejuvenating (properties of mint aromatherapy to begin with) and simply delightful experience.  Unfortunately, I was not able to find this on Bath and Body Works' website, as they're winter line has already transformed into spring and summer scents, but come fall 2014, keep an eye out for this beautiful (the mint green color is just lovely!) candle.  It's been around for a few years so I'm hoping they bring it back.
Despite the short month and the inability to purchase much due to my "Project Pan"  (11 items down!) I discovered that it is quite easy to discover or rediscover some favorite things that have already been lurking among my current possessions.  That's a wonderful reminder that new things are not needed to be excited about things. 
What were some of your favorite things during February?